Temporary Pitch Barrier
---
Barriers offer a very simple barrier that is totally removable. It does not require any form of concrete foundation.
We have always recommended that a PitchBarrier should have good concrete foundations and comply with the report 'Safety at Sports Grounds' requirements however this is not always possible. Such cases are likely to be where two sports pitches overlap and are used in different seasons such as Cricket (Summer) and Rugby or Soccer (Winter) and sunken sockets are unacceptable. This situation may also arise on publicly owned property.
We do not pretend that this system will perform like our standard CrowdBarriers nevertheless it provides a very good division between spectators and athletes. We are certain that this system will outperform any other system on offer where a totally removable barrier is required.
A 94 mm diameter top rail is supported on straight, strong PVC posts 1100 mm high. The posts are supported on a specially developed steel spike that is set into the ground 400 mm with a top tubular section rising 300 mm into the PVC post.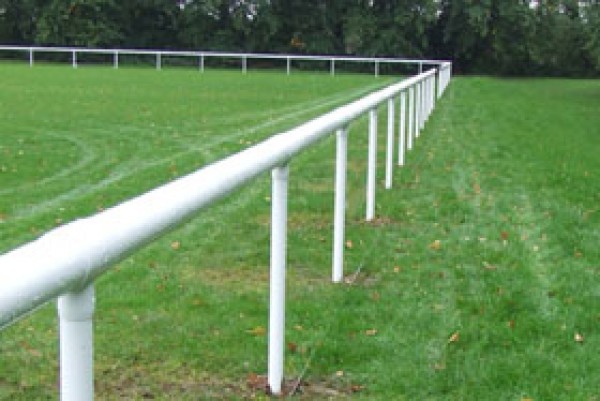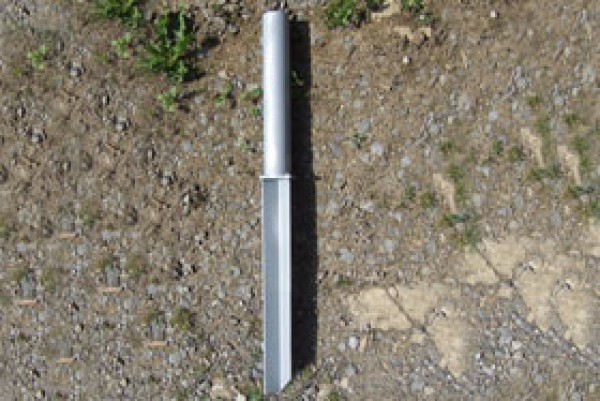 | Product Specification | |
| --- | --- |
| Colours | All white or green posts and white top rail |
| Post spacing | 3.0 m |